7-Zip is an open source compression tool that lets you compress your files quickly and efficiently with the all new .7z extension. This application will go to extremes in order to compress your files yet it comes short when it comes to types.

7-Zip lets you compress your files in 7z, zip, tar, Bzip2 and Gzip. This sounds nice but an addition to the mighty RAR archive is still required, 7-zip lets you extract rar archives but it fails when it comes to saving. It also support other extensions CAB, ISO, ARJ, LZH, CHM, MSI, WIM, Z, CPIO, RPM, DEB and NSIS, yet it only unpack those and does not give you the privilege of saving your files in those famous formats.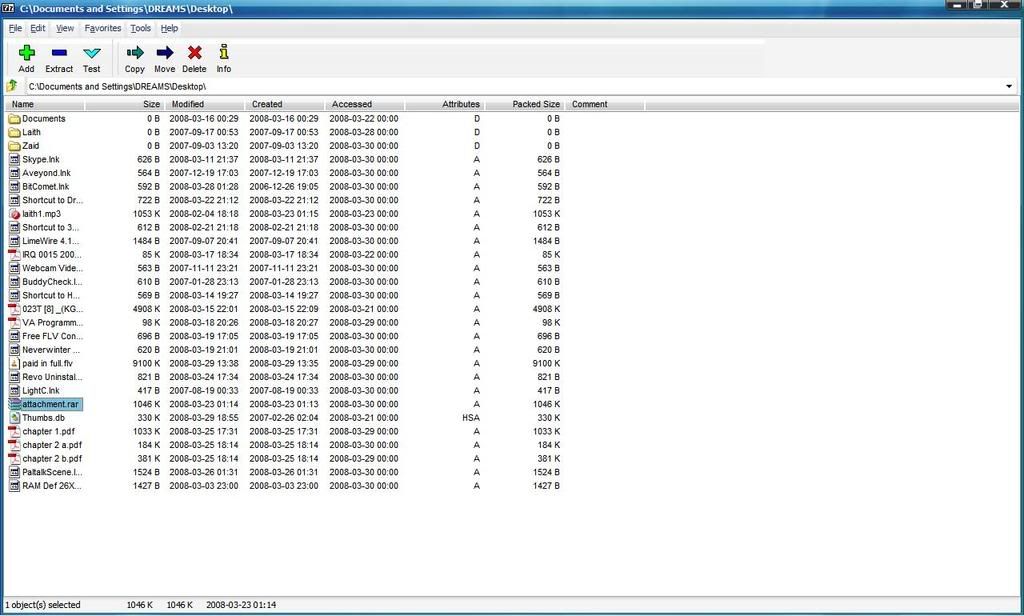 As shown the GUI is quite simple to work with, actually there is nothing you might need from it if your a basic extractor. The menu integrated function has most of the features that 7-zip provides from packing to unpacking and a somewhat useless test archive function.

When it comes to simplicity, 7-zip is very simple, and one might even say very primitive. But its an open source application so one might expect it to be very basic. Well it gets the job done so one mustn't whine when everything works smooth and fast.

7-zip is free to download and it has almost all the functions that a file compressing tool should have, yet the format support is a fork in the ass. Well they intrduced a new format to the market but is that what we need?!.

Download 7-zip from Here.